Canvas Studio Art Open House 12/15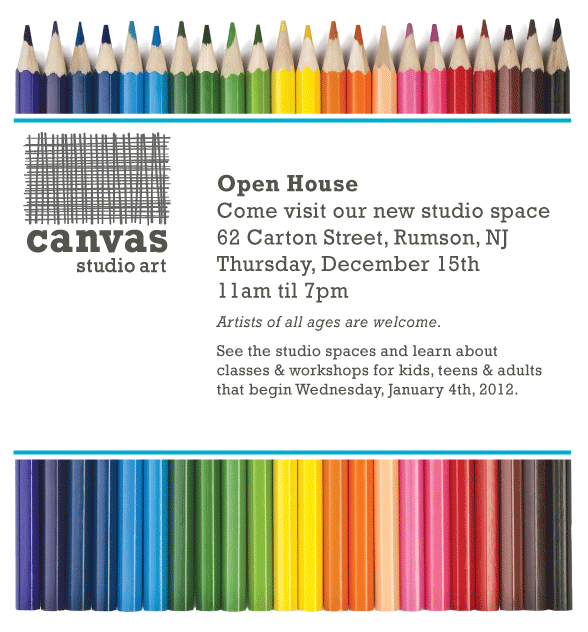 Come visit our new studio space 62 Carton Street, Rumson, NJ Thursday, December 15th 11am til 6pm
See the studio spaces and learn about classes & workshops for kids, teens & adults that begin Wednesday, January 4th, 2012. For more information call 732.383.7927 or email us at info@canvasstudioart.com.
Artists of all ages welcome!