Kids Art Session Announcement
We plan on returning to the studio for a 6-week Winter Session January 10-February 18, 2022!
We can't  wait for another round of fun filled art projects and creative learning- we hope to see you at Canvas!
Get

Creative

at Canvas
 From September through May, we offer convenient 6 week class sessions for artists 4 and up!
Canvas Art Classes provide a fun and enriching opportunity for young creatives. Our classes are focused on building art and design skills while exploring a variety of media. Each curriculum is thoughtfully curated and led by top local working artists and art educators. 
What's new at Canvas?
smaller class sizes
more class options
individual art supplies
REGISTRATION SYSTEM!  To register for a Canvas Class- Scroll down and click the enroll link under the class to set up your Portal account.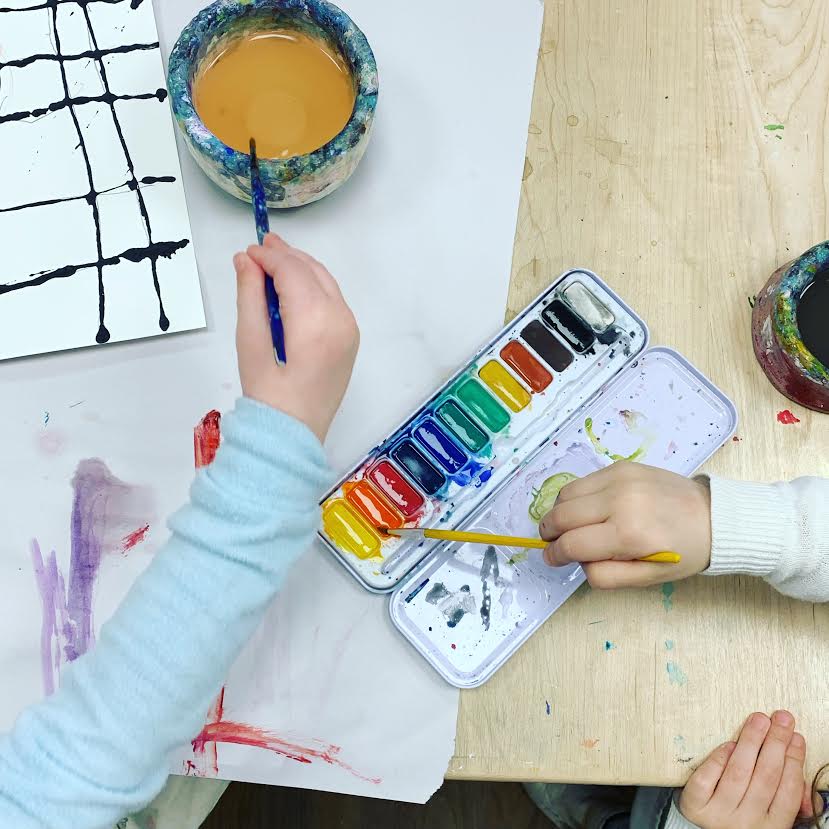 How to Enroll
Scroll down to select the class of your choice and click the Enroll button. Here you will be prompted to create a Customer Account and can then enroll your child(ren) into your class(es) of choice! Returning students may go directly to our Parent Portal to enroll. 
If the Enroll link is unavailable, the class is full; you can click on the Waitlist button to be added to our wait list.
* To reserve a Private Pod class or Private Lesson- Please see reservation directions for Private classes in the next block.
Tuition + Waiver
Tuition is due at the time of enrollment.
Our 1-hour art classes are $250 and our 1.5 hour classes are $265. Our tuition price has increased due to the addition of individual student art supplies + increased sanitation of our studio.
Our studio has updated our policies and safety and sanitary protocols due to COVID-19. At this time, all parents + students enrolling in a Canvas course are required to review our Protocols and sign our Waiver as directed on the registration.
Please reach out to Tara at [email protected] with any questions.
NEW offerings:
Private Pods + Open Studio Classes
To accommodate the needs in our community, we have pivoted and enhanced our tried and true classes and added some NEW ones too!
Private pod classes consist of students of YOUR choosing. Private classes must fulfill (6-8) spots in the desired class in order for the class to run. 
Private Lessons are for 1- 4 students, ages 4+. All skill levels and art goals welcome!
In order to reserve a Private Pod Class or Private Lesson– please click the "reserve" button under the class title, you will be directed to email your request to us. In the event that the class time is unavailable, we will suggest another class time or will place your group on a waitlist. 
Open Studio Classes: open enrollment to all students. Please roll instructions in "How to Enroll"