The Latest From Team Canvas
← Older posts
Join us on Saturday, January 7 anytime from 5 to 8pm as we mark the 5th anniversary of Canvas Studio Art.
A special gathering of students & instructors, old & new will be displaying current work. We will have great food & drink and feature an "Art Bar" where everyone can try their hand at new projects.
xoxo, Meg, Eileen, Maricarmen & Beth
Save
Save
Save
Register Now for Fall Classes September 28- December 12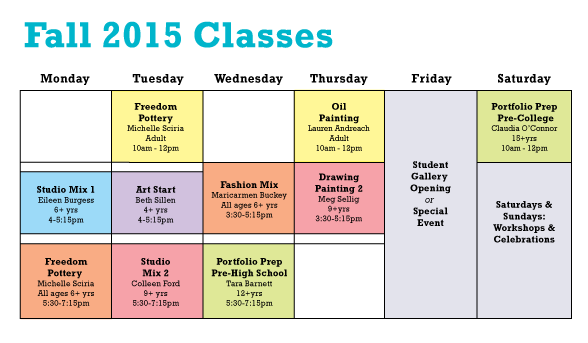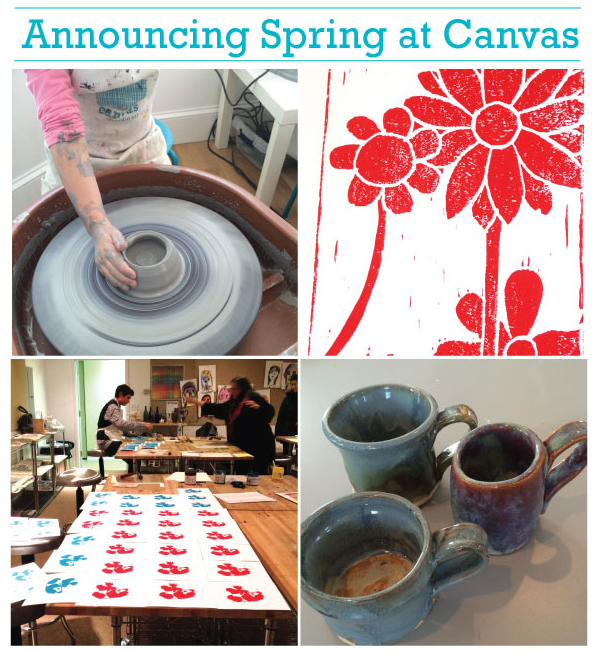 Get ready for Spring at Canvas: March 23 – June 6. Amy Lepping is back: Print Mix on Wednesdays. Freedom Pottery with Michelle Sciria: Mondays, Tuesdays & Saturdays. Plus lots more! Register early for best availability: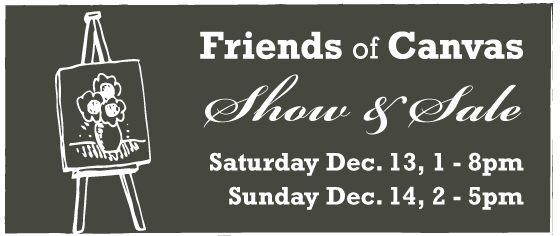 Friends of Canvas Show & Sale
Saturday, December 18, 1-8pm
Sunday, December 18, 1-8pm
Come view the work of Canvas instructors & supporters. Artists Sophia Kho, Tara Barnett, Michelle Sciria, Maureen Hourigan & Cassie Bernadini will be showing & selling great jewelry, pottery, accessories and more. There will be something for everyone on your holiday gift list.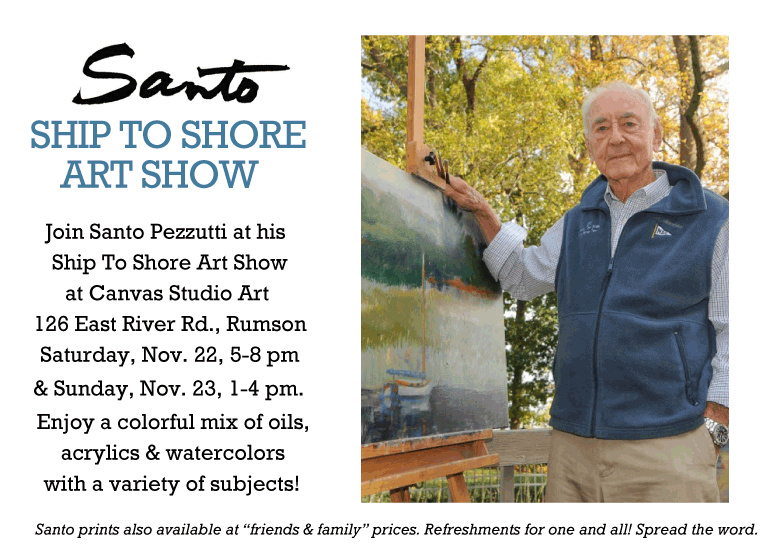 Saturday 11/22, 5 – 8pm (Opening Reception) Sunday 11/23, 1 – 4pm
Celebrate the life and work of this prolific local artis, Santo Pezzutti. Enjoy a colorful mix of oils, acrylics & watercolors with a variety of subjects. Don't miss this special opportunity to meet Santo and his family and learn about his "stream of consciousness method" of working.
← Older posts