The Latest From Team Canvas
← Older posts
Newer posts →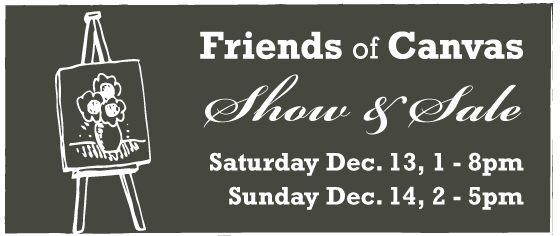 Friends of Canvas Show & Sale
Saturday, December 18, 1-8pm
Sunday, December 18, 1-8pm
Come view the work of Canvas instructors & supporters. Artists Sophia Kho, Tara Barnett, Michelle Sciria, Maureen Hourigan & Cassie Bernadini will be showing & selling great jewelry, pottery, accessories and more. There will be something for everyone on your holiday gift list.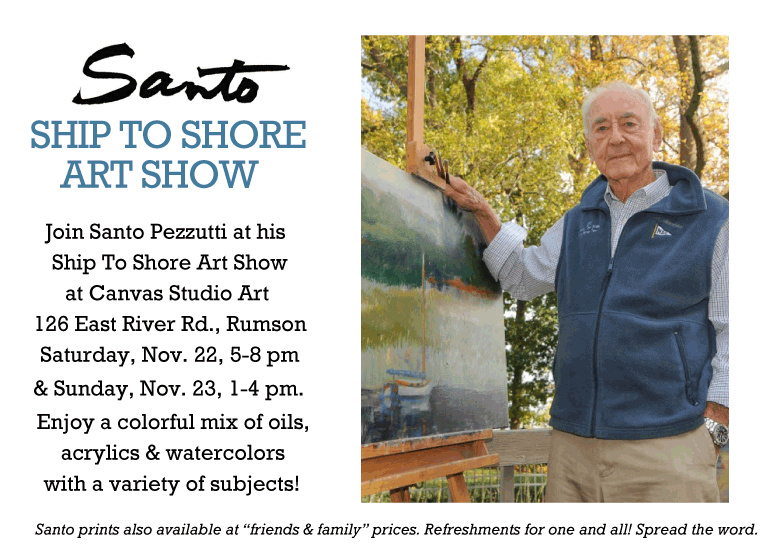 Saturday 11/22, 5 – 8pm (Opening Reception) Sunday 11/23, 1 – 4pm
Celebrate the life and work of this prolific local artis, Santo Pezzutti. Enjoy a colorful mix of oils, acrylics & watercolors with a variety of subjects. Don't miss this special opportunity to meet Santo and his family and learn about his "stream of consciousness method" of working.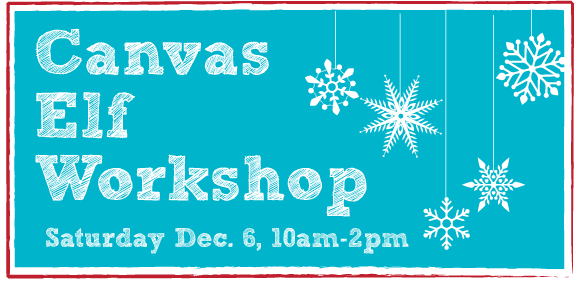 Join our Second Annual Family Elf Workshop on Saturday, December 6 from 10am-2pm. Kids & parents will create one-of-a kind holiday ornaments in clay with Michelle Sciria. The cost is $5/per ornament.The pieces will be glazed, fired & wrapped in a gift bag; ready for pick-up the following weekend.  Just drop in!
Just drop in!
Please join us in welcoming Michelle Sciria of Freedom Pottery, Atlantic Highlands to Canvas. We are lucky to have this gifted instructor join Canvas, and thrilled she will be bringing her talents in hand-building and wheel throwing. To get her classes up and running, we are offering a four-class mini-session running November 1-25, 2014. Register now!
Thanks so much for all the support from the RFH & Canvas community for the ELT Art School in Haiti. We loved having Myke and Tebo visit and share their work. The instructors sold paintings from the school and raised two years' rent for their school in Haiti.
← Older posts
Newer posts →