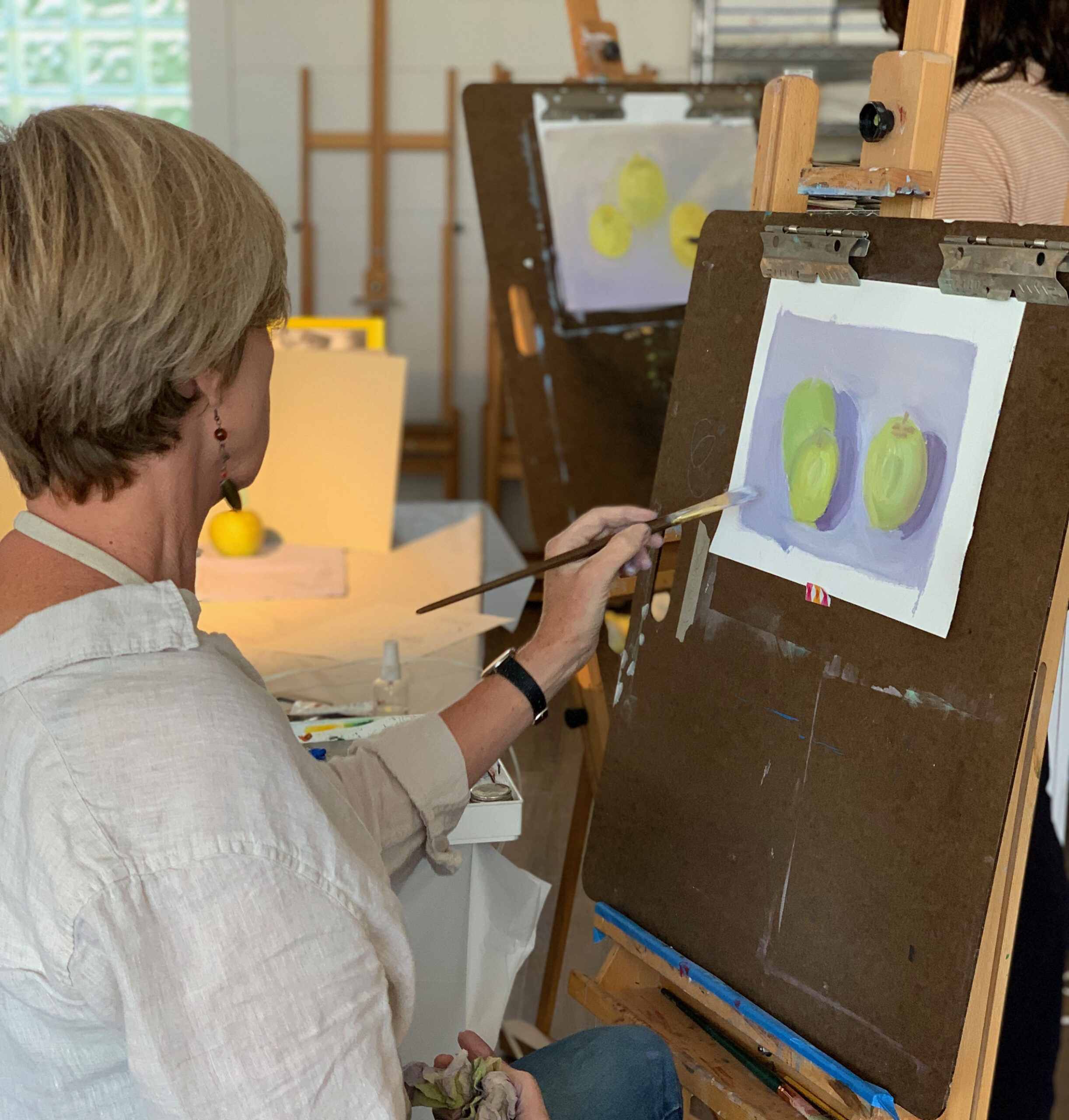 Classical Oil Painting
with Kathleen Beausoleil
Learn a basic approach to chiaroscuro (light-dark) studio painting in oils. Use classical composition, mix shadow color, mix local color, model form, master edgework, identify and correct common misconceptions of color value. Special focus will be on observational still life and landscape painting using the prismatic palette method.
Classes meet for a 10- week session | Thursdays 10am – 12:30pm
Foundations in Acrylic + Watercolor
with Tracy Witter
Express your inner artist through acrylic + watercolor.  Learn about color theory, tone value, texture, and composition in our foundational course. Works vary from observational studies, landscapes and still life –  learn fundamental techniques as a beginner or to brush up on your painting skills.
Classes meet for a 10- week session | Wednesdays 10am – 12:30pm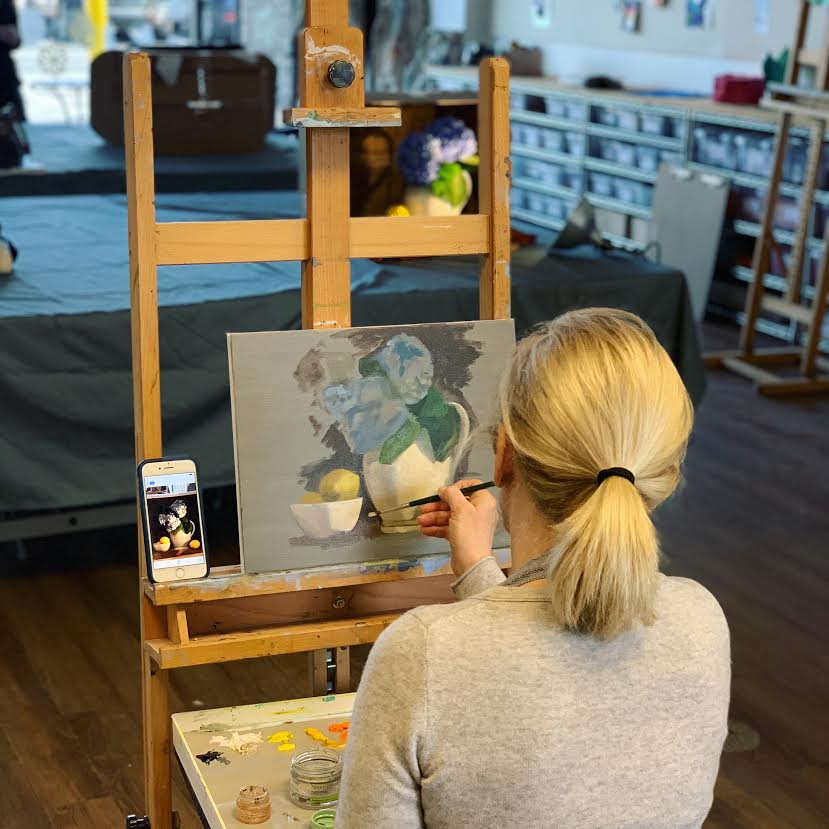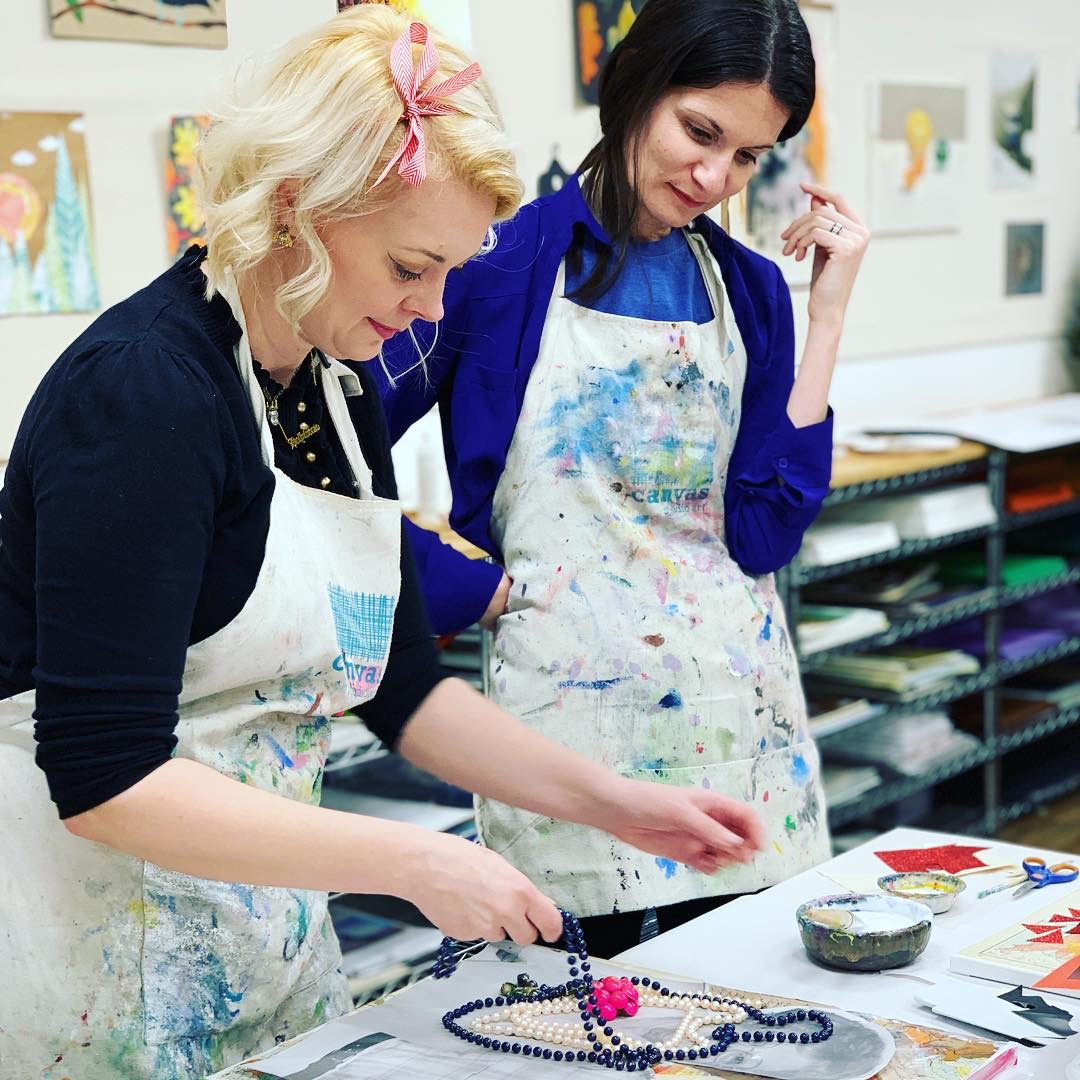 Mixed Media
with Holly Suzanne Rader
Design, create + decorate! 
Learn how to create mixed media masterpieces with Holly Suzanne Rader. Experiment with diverse medias and techniques to make one-of-a-kind portraiture, prints, and sculptured fashion. Open to all levels!
Classes meet for a 6- week session | Wednesdays 6:45 – 8:00pm