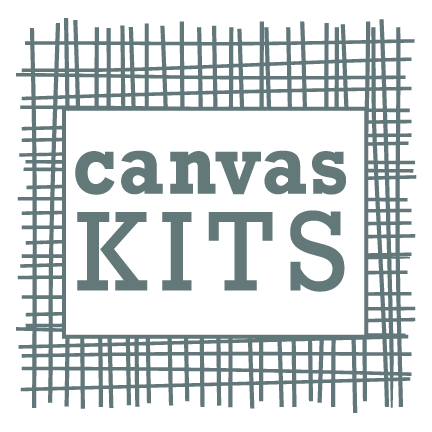 Ready to create?
Canvas kits are HERE!
We have thoughtfully crafted + curated EXCITING projects that will be sure to make your days artfully fun! Our kit's art lessons are rooted in the fine arts with fun + ambitious projects! All of our kits offer a wide range of project themes that spark creativity + exposure to a fun mix of age-appropriate art techniques.
Check out our Canvas Kits below, Info on purchasing and Pickup or Delivery! We provide the step-by-step lesson, ALL the materials and your bring your creative artist touch! We cant wait to see what you create!
Our curated kits are a perfect addition to your Winter Break! Each kit provides a creative project tailored to a suggested age group, but could also be easily turned into a family or group activity! What's included? A fun summer art project with EVERYTHING you need to create, we have also included step-by-step directions with visuals to guide you on your art creation! Like our Canvas camps, each kit project is infused with the elements of art, principles of design, technique and a whole lot o' fun! Time to create!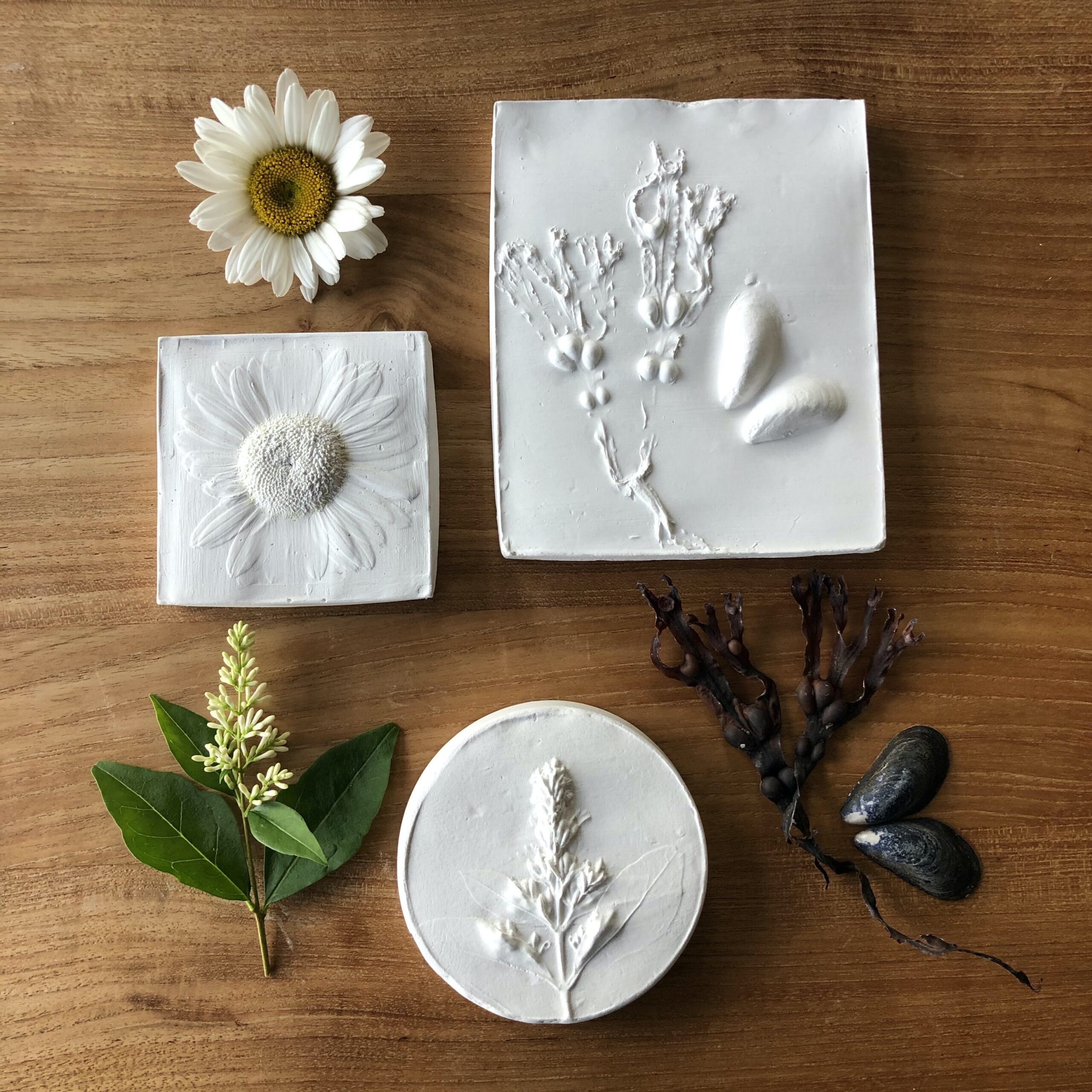 Natural Impressions
Curated by Meg Sellig
Suggested Ages: 12+, Adult or a fun Family Activity
Gather natural objects from your surroundings and preserve them as a beautiful plaster relief sculpture.
Create 3 plaster relief sculptures by embossing clay with interesting
textures from nature.
$65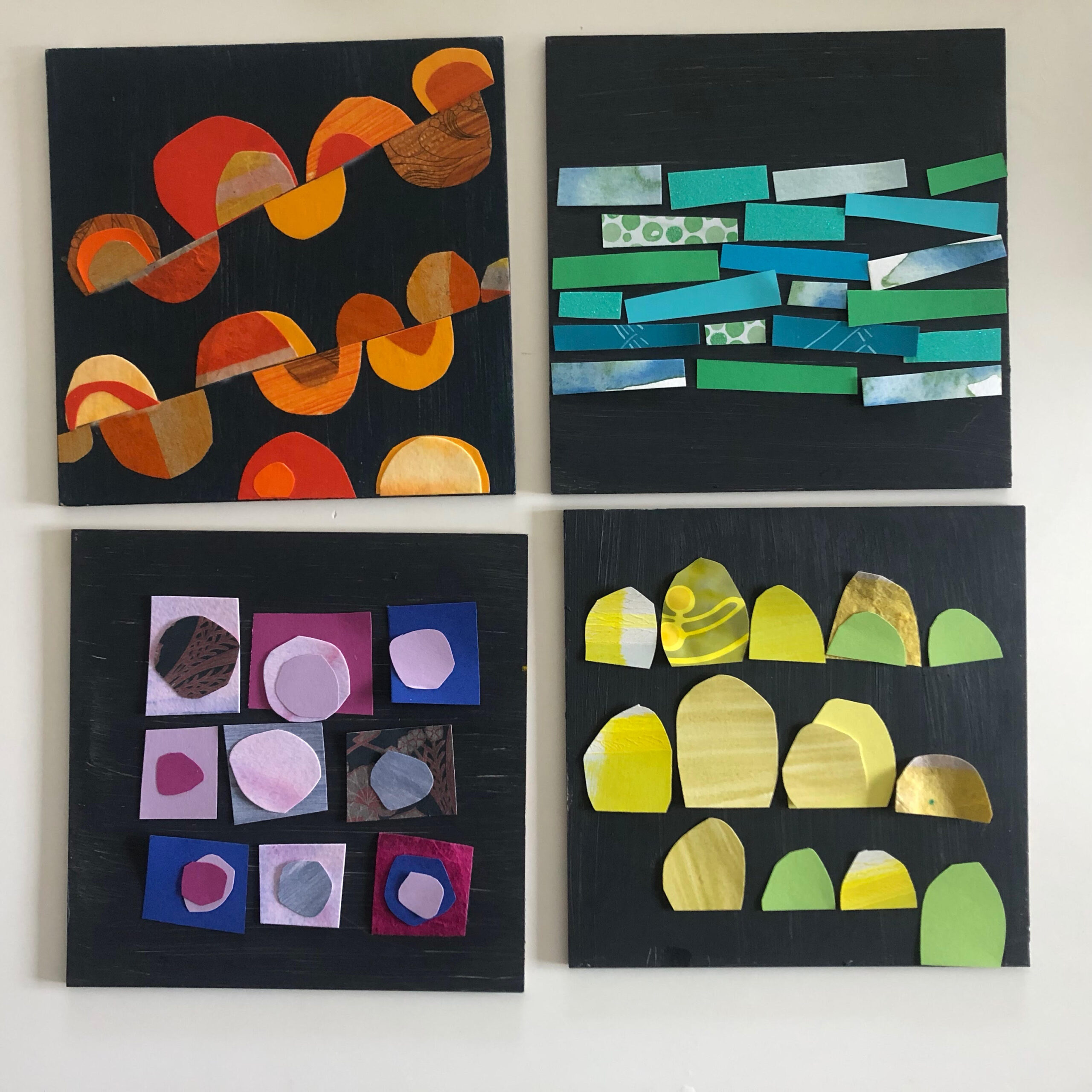 Contemporary Color Collage
Curated by Beth Sillen
Suggested Ages: 6+, 9+, 12+, Adult or a fun Family Activity
Create four modern, abstract, mixed media works on board! Learn about color theory and creating harmony by cutting and layering shapes with various custom papers. This customized series is suited for any colorful artist!
$65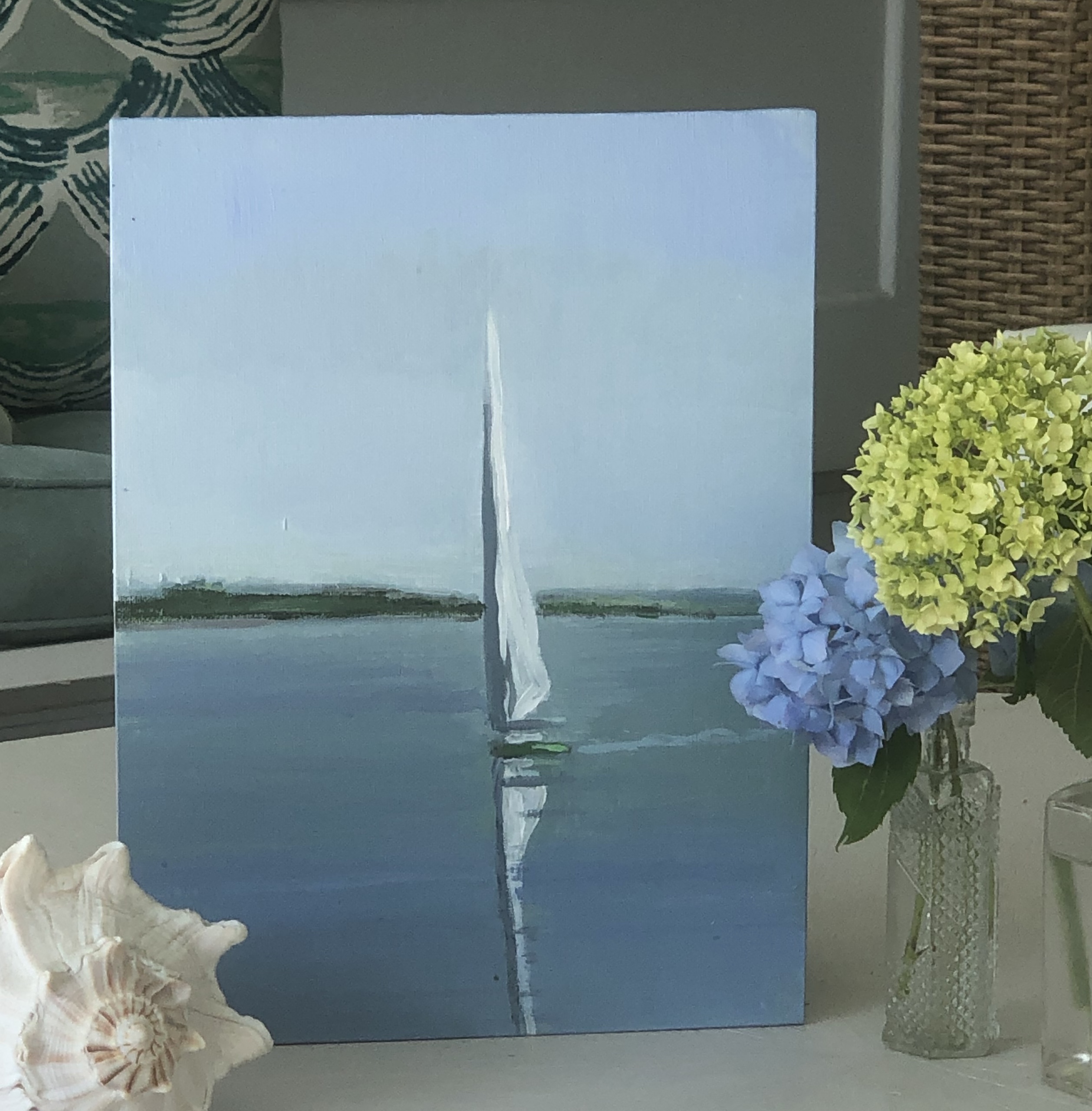 Seascape Painting
Curated by Eileen Burgess
Suggested Ages: 9+, 12+, Adult 
Sail into summer capturing a beautiful day at the shore through paint. Learn about composition, color theory and mixing when creating your seascape. Brush up on your painting skills and create a beautiful painting on canvas for your home!
$65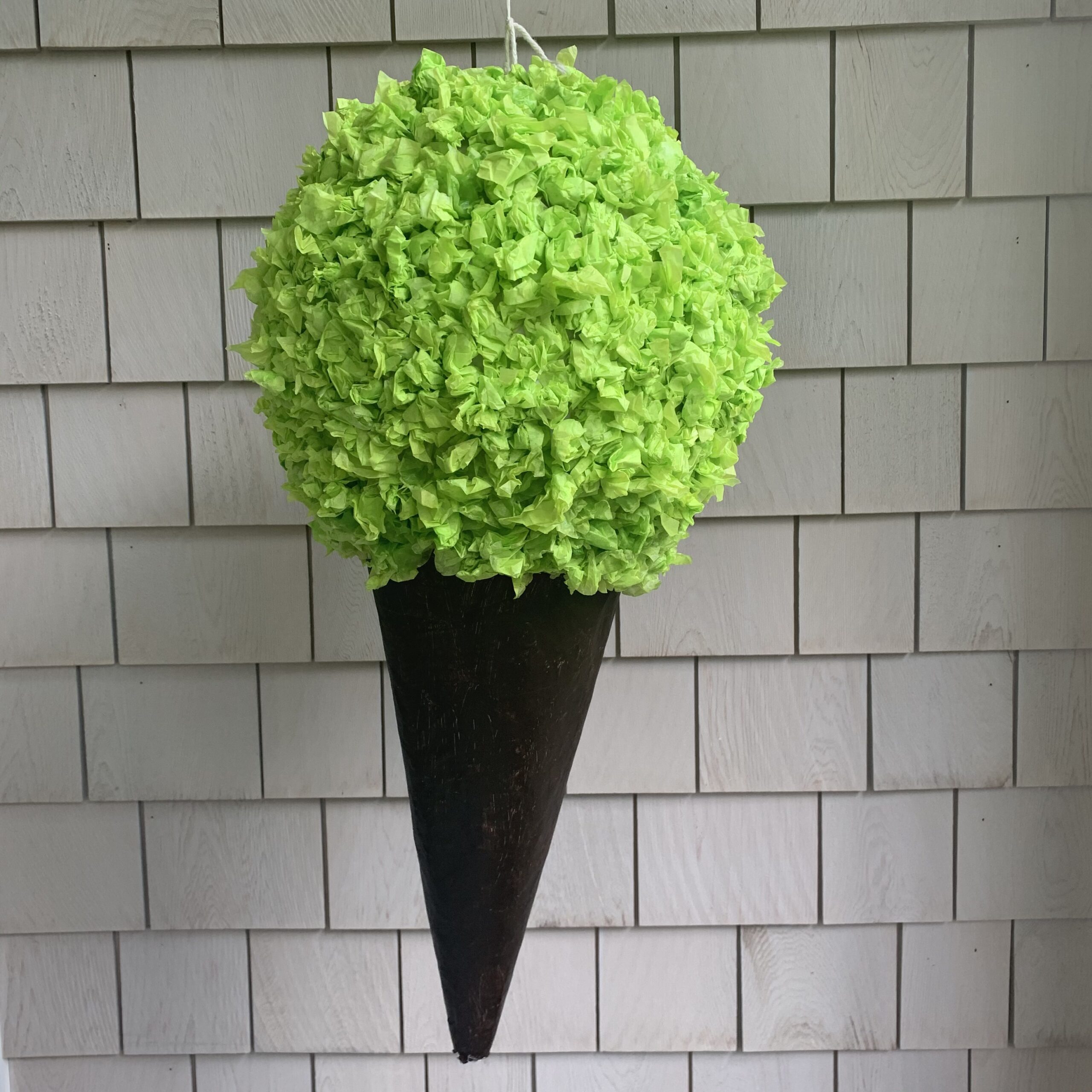 MEXICAN PIÑATAS
Curated by Maricarmen Buckley
Suggested Ages: 6+, 9+, 12+, Adult or a fun Family Activity
The piñata is one of Mexico's most endearing traditions.
Spend a week creating your very own — so cute you
won't want to break it open!
$65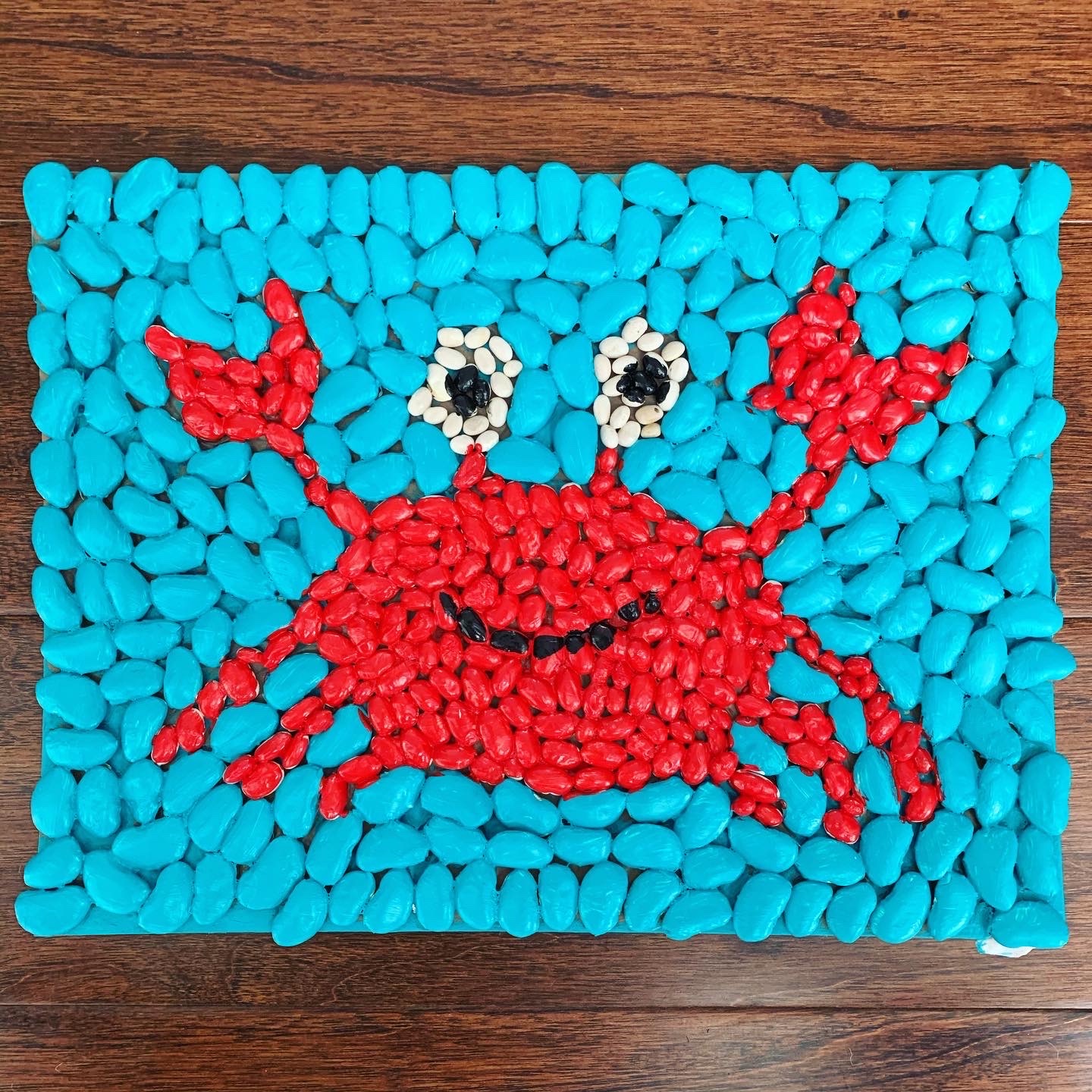 Sea Creature Mosaic
Curated by Tara Barnett
Suggested Ages: 6+, 9+ or a fun Family Activity
When many small pieces come together, they create one INCREDIBLE piece of art! Let's take a dip under the sea and create a Summer Sea Creature Mosaic! Choose a Crab or Mermaid for your piece of art!
$65
How to purchase
Please place your order by contacting us: [email protected] or 732-383-7927
Pick-up Information
We are offering TWO ways to receive your Canvas Kits: Canvas Curbside and Canvas Delivery!
Curbside pick- up is available Monday – Friday 11am-1pm
Dont have time to swing by Canvas? No Problem! We are happy to deliver your creative kits to your door!
*We deliever to Rumson, Fair Haven, Little Silver, Shrewsbury, Red Bank, Monmouth Beach + Atlantic Highlands, Highlands + Sea Bright.
Any special arrangements, please email us: [email protected]
How to make a payment
Payments can be made through Venmo! We also accept all major credit cards, checks or cash payments.
All sales are final.
What is included?
Each kit is thoughtfully crafted and curated by each Canvas Founder: Meg Sellig, Beth Sillen, Maricarmen Buckley, Eileen Burgess and Director Tara Barnett. We have each included a lesson plan with step-by-step directions and visuals to guide you! Each kit also includes every art material needed to create!  
DIY?, DIT?
Our kits are meant for you to create at home with our guidance on paper. For smaller artists, guidance from a parent might be needed.
In the unlikely event that you run into a snag with your kit, please email us at [email protected]
Due to COVID, we are not able to take back any kits once they are in your possession.  Kits are non refundable.