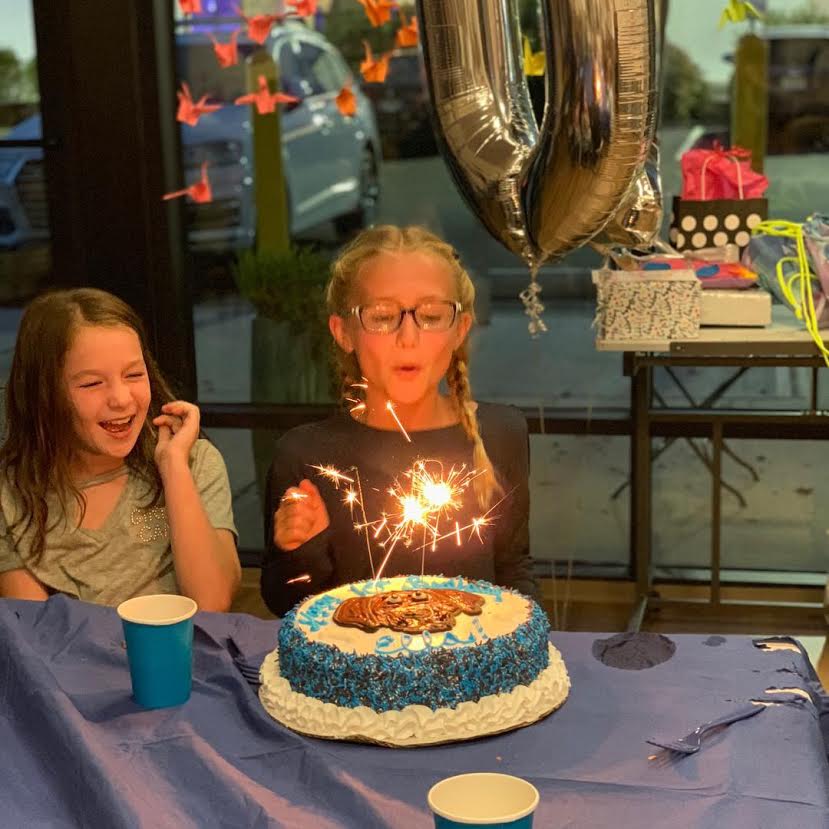 It's Time to Celebrate!
Welcome your guests to your own private art studio…
Party packages include a one-of-a-kind art project, art educator to lead the event, and a staff member to help!
Choose from a wide range of media + themes, or give us your ideas to bring your custom theme to life! Contact us to view our studio and reserve your special day. 
Ready to book your Event?
Check out our event details and fill out our Party Request form below! We cant wait to celebrate your special day at Canvas!
Times + Availability
Canvas Parties take place on Fridays 5:30pm-7pm, Saturdays or Sundays 10am-3:00pm. Parties are an hour and a half: 1 hour for creating and the last 1/2 hour for treats and refreshments! Additional ½ hour upon request for $100.
Guest List
Our studio can accommodate up to 25 students. We kindly suggest that all parties be drop-off only, due to the nature of an art party + our studio space. If a student requires a parent to stay, please let us know.
Creative Art Project
Have a special idea or theme in mind? We can create a custom project just for you on your special day! Our other project ideas can range from painting on canvas, collage, fashion illustration, watercolor, or clay (additional $50 fee). All of your guests will take home their  unique art project of their own creation!
Adult Art Celebrations
Canvas is not just for kids! Invite your friends and family for a creative night out at the art studio! We work with you on creating a custom painting, design or sculpture of your choice. Adult celebrations take place on Friday or Saturday evenings. Bring some apps, and get ready for a new spin on your weekend night!
Cost + Deposit
Our 1.5 hour parties are $500 for up to 10 guests. Additional guests are $40 per child. A $100 deposit will secure your reservation, with the balance due at the end of the party, based on the number of children who attended.    
What's Included
Canvas supplies the customized art project, all art materials, table cloths, smocks, instructor and assistant(s). Parents are responsible for any paper products and food items. Feel free to bring any decorations!
You will receive an email confirming receipt of your reservation request. We will contact you within two business days to confirm space availability and secure the $100 deposit.
PLEASE NOTE: YOUR PARTY DATE IS NOT CONFIRMED UNTIL WE CONTACT YOU.

Thank you for your interest in Canvas Studio Art!
.